If you're searching for the ultimate hair extension solution that looks and feels like your natural hair, you may want to consider a high-definition (HD) lace front wig. What are HD lace front wigs? How do they work? And why are so many women switching to them? Let's explore the answers to these questions and more in our ultimate guide to HD lace front wigs.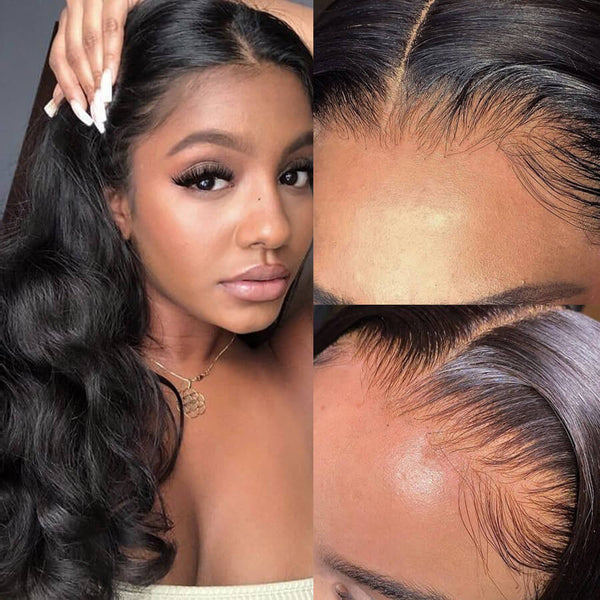 What are HD Lace Front Wigs?

HD lace front wigs are a type of hair extension that features an invisible lace front that blends seamlessly with your natural hairline. It is called "HD" because it uses a high-definition and ultra-fine lace material that is more delicate and transparent than traditional lace wigs. Unlike traditional lace wigs, which can sometimes look bulky or obvious, HD lace front wigs provide a more natural-looking and undetectable finish.

Benefits of HD Lace Front Wigs

There are many benefits to wearing HD lace front wigs. Firstly, they offer exceptional realism and mimic natural hair growth patterns. The invisible lace front creates the impression that hair is growing from your scalp, providing a seamless and realistic hairline without the need for any cutting or styling. They are also lightweight and comfortable to wear, even for extended periods, without causing any discomfort or itchiness.

Another advantage is that they offer greater versatility in terms of styling. HD lace front wigs can be heat-styled, dyed, and cut to achieve the desired look without damaging the hair extension. Additionally, they require minimal maintenance, enabling you to keep them looking great with little effort.

How to Care for HD Lace Front Wigs

Caring for your HD lace front wig is essential to ensure it lasts as long as possible while maintaining its natural-looking appearance. Here are some tips to help you care for your HD lace front wig:

Wash your wig regularly using a mild shampoo and conditioner. Avoid using hot water, as it can damage the lace and render the wig unusable.

Gently comb through the hair using a wide-toothed comb to prevent tangling and shedding.

Store your wig on a wig stand or mannequin when not in use to prevent it from tangling, dust, and damage.

Avoid exposing your wig to excessive heat, sunlight, and humidity, as they can cause the hair to become frizzy, dry or damaged.

Use wig-safe products that are specifically formulated for wigs to ensure your hair extension retains its natural-looking appearance.

Style Guide for HD Lace Front Wigs

One of the most significant advantages of HD lace front wigs is their versatility in terms of styling. Here are some popular styles that you can easily achieve with your HD lace front wig:

Beach Waves - Create loose curls or waves for a relaxed, beach-inspired look.

Sleek and Straight - Achieve a sleek and sophisticated look by straightening your wig using heat styling tools.

Half-up, Half-down - A classic style that works for both casual and formal occasions. Simply create a half-up, half-down style using clips or hair ties.

High Ponytail - Pull your hair extensions up into a high ponytail or bun for an easy yet stylish look.

HD lace front wigs are a revolutionary hair extension solution that provides exceptional realism, comfort, and versatility. Whether you're looking for a natural-looking hair extension to boost your confidence, or to experiment with different styles, the possibilities are endless with an HD lace front wig. With regular care, you can ensure your wig retains its natural-looking appearance and lasts for years to come.