Summer belongs to the beaches and the pool parties. How are you preparing for your summer vacation? If you haven't prepared a new wig for the coming relaxing time, then follow us to see which wigs are the best selling wigs at Ubeautywig this summer?
Straightforwardly, the answer is breathable short hair wigs. Breathable and cool, no fear of summer heat waves. Let's see in details.
Lace Front Black Bob Wig
Actually black bob wigs are popular all year round, especially summer. Opt for a short black bob wig that keeps your hair off your neck. This bob wig from Ubeautywig has a 13x4 lace front, which is more breathable and has a very natural front hairline. Might as well get a 10 inch wig, comfortable to wear and cheap. It can be parted in the middle, left or right, and style at will.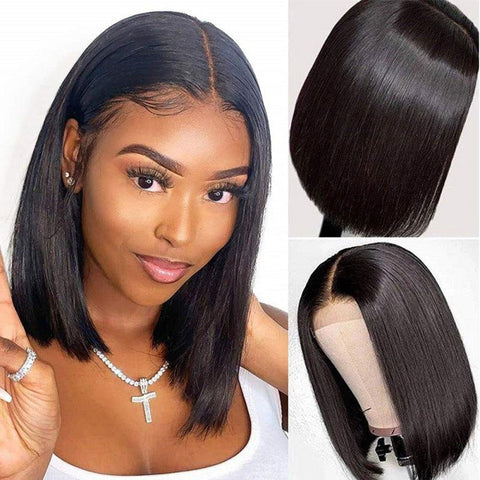 Lace Front Blonde Bob Wig
When it comes to bob wigs, how can we miss a versatile blonde bob wig? Blonde wigs have always been a favorite of creatives. In addition to being worn directly, you can also highlight various colors or even dye the entire blonde hair. Similarly, the front lace size of our blonde bob wig is 13x4, which is suitable for left, right and center partings.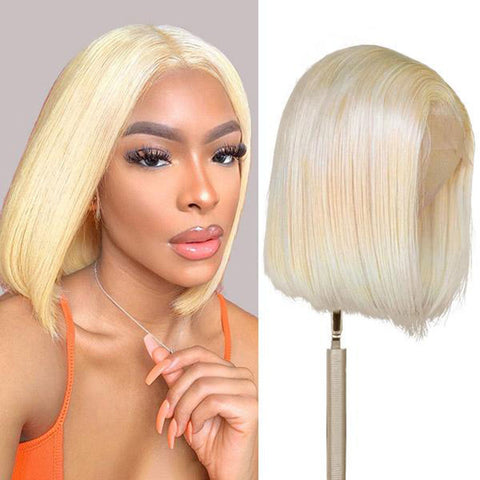 Curly Pixie Wig
A curly pixie can be both candid and elegant. It hardly needs to spend a lot of time to style the hair. There's a small piece of lace in middle part and front hairline. You can choose to wear this curly pixie wig gluelessly to make your day easier. Shake and go in a minute when you are going out. Take it off soon after arriving home to give your scalp a breath.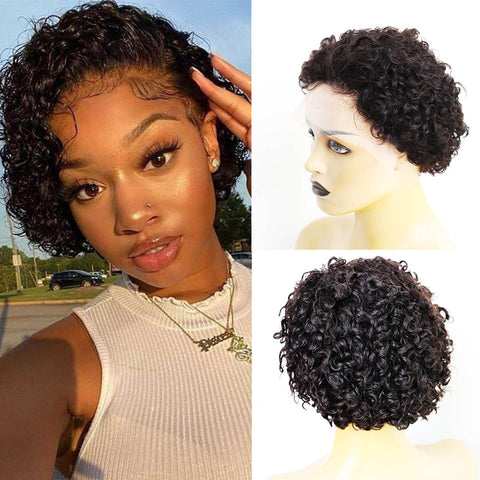 Headband Bob Wig
Headband wig is recognized as convenient, glueless and shake and go. If you don't want to clean up those sticky glue residue on hot summer days, you might as well try a headband wig. This headband bob wig is 12 inch long, which allows you low ponytail when doing exercises or sports. Never worry about the hariline as the headband in front makes everything for you.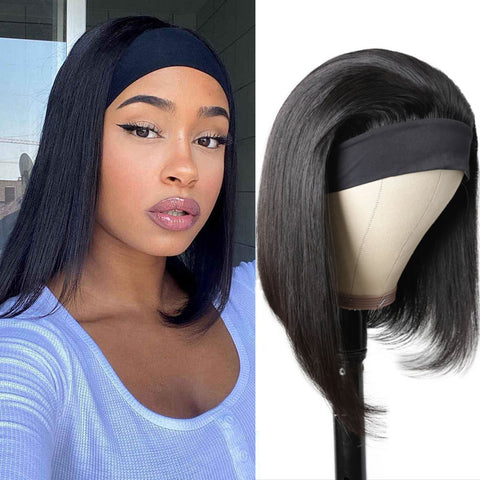 U Part Bob Wig
This is another glueless wig but only for those who have fuller hair on top. The biggest advantage of U part wig is that you can boldly show your hair parting and hairline. The leave-out of this u part bob wig is large, so you can part your hair to the left, center or right. Get your hair done in five minutes before heading out.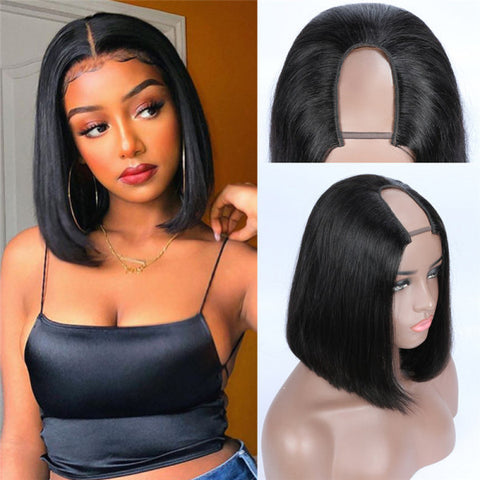 Among the above 5 wigs, headband bob wig and u part bob wig do not need glue at all. Curly pixie wig is ok with or without glue. The other two wigs generally require a little glue on the front hairline. You can choose the style you like according to your own situation.
During the summer sale, you can get a free lace closure with any purchase of $99 or more. The more you buy, the bigger the discount. Act now.