Unlike rich and sultry dark hair, blonde hair conveys energy, youth, and fun in an incredible powerful way. Light, bright and gorgeous, blonde is an alluring color that most women try at least once in their lives. Since dyeing your own hair can cause a certain amount of damage to your own hair, trying a blonde wig is a good choice. All you need to do is find the right blonde wig for you, but until you find the right one, you're probably going to be devastated. Here are 10 blonde wigs are very popular nowadays for you to try now.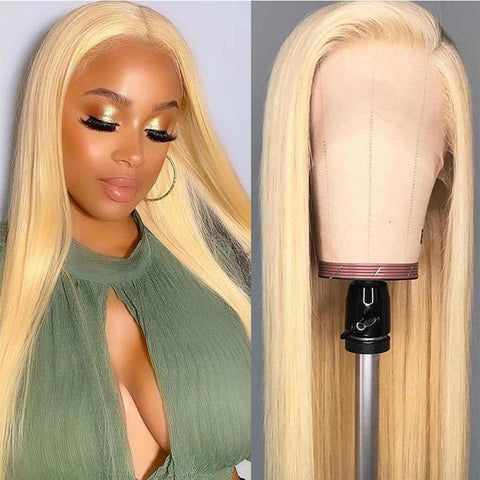 As the most versatile one, this long blonde wig is crafted with blonde Remy human hair. Wear it with the original silky straight hair or create some waves and curls for a more vigorous look. The 13"x6" big lace frontal allows you to part the hair freely. Transparent lace matches all skin tones and the 613 blonde hair color works on most skin tones, especially dark complexions. The most remarkable point is 613 hair color can be dyed to many other hair colors, like red, purple, glue, green, pink, brown, black, and more. You can play with it to show your talent in hair. That's why we say it's versatile.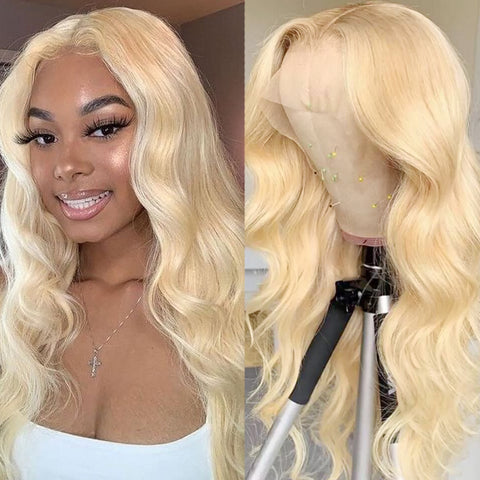 This
613 blonde wig
features beautiful big waves, adding infinite glamor and face framing effect. Go with pretty makeup and a sheath dress, you are the queen. The hairline is no need to be plucked as the hair density is transitional in front.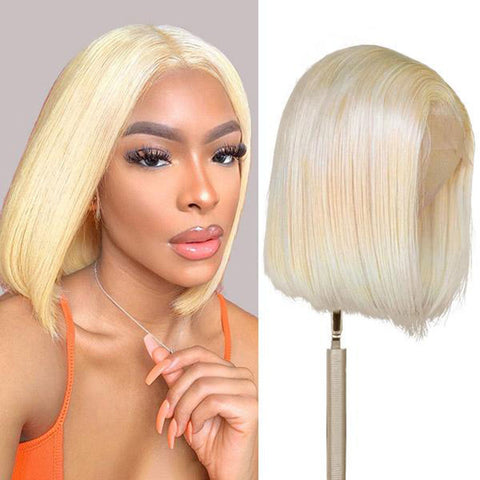 Pick a 12 inches blonde bob wig for a chic look. Long enough to fall around ears but short enough to be easily styled. Especially good for an active lifestyle. As usual, you can dye the hair to create limitless possibilities.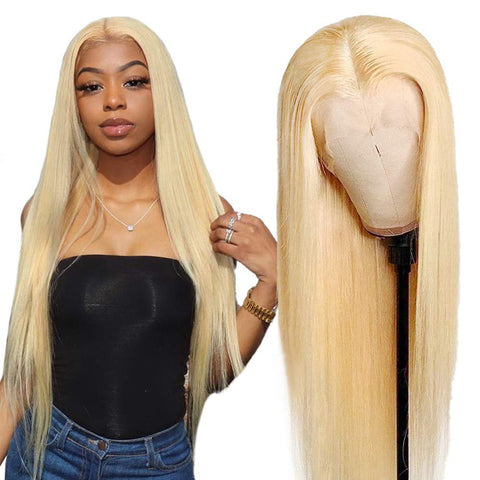 Get a blonde full lace wig if you are an expert in creating different hair styles – part the hair anywhere, comb a ponytail, braid the hair from top to bottom. Plusing the hair color dyeing possibilities, you will be surprised by your talent.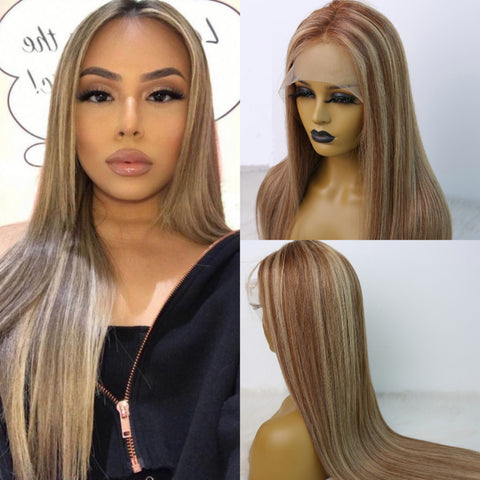 Light brown hair with dark blonde highlights wig looks cool and distinctive. Dark blonde highlight breaks the heaviness, resulting in a romantic youthful look. Slight bleach knots and transitional hairline promise a realistic looking.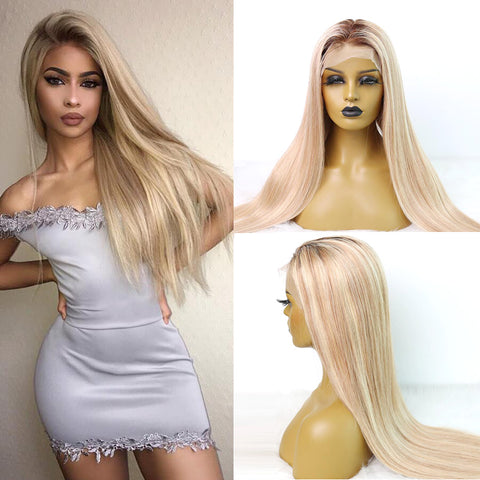 This blonde wig with brown roots is a best seller among all the listed blonde wigs. The roots is light brown, the rest hair is the mix of dark blonde and 613 blonde. Put it on without any more efforts, you will be the focus of the public.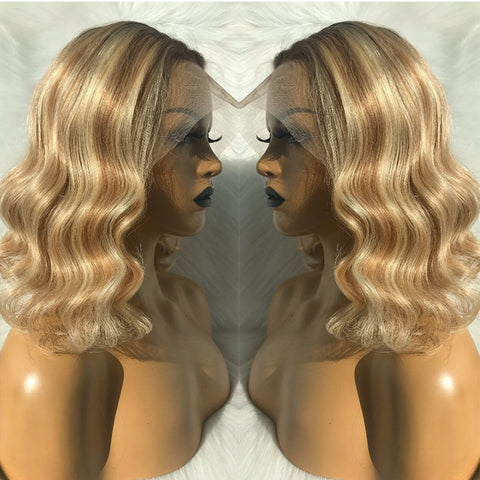 This bob blonde wig with dark roots and lowlight is pre-colored before knotting the hair to the wig cap. Wear it everyday or go on a holiday, you will be the focus point.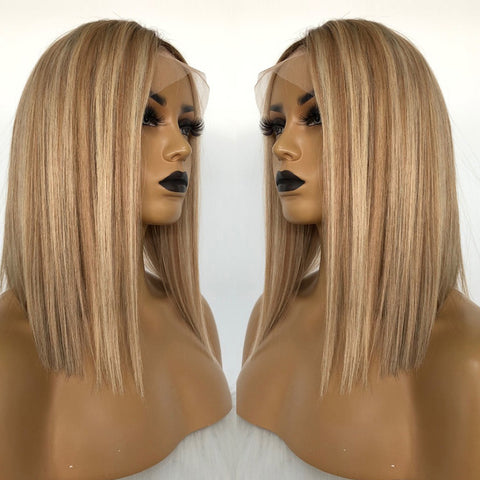 This short blonde wig with dark roots and lowlight is a sight for sore eyes. Straight hair allows you to style the hair freely.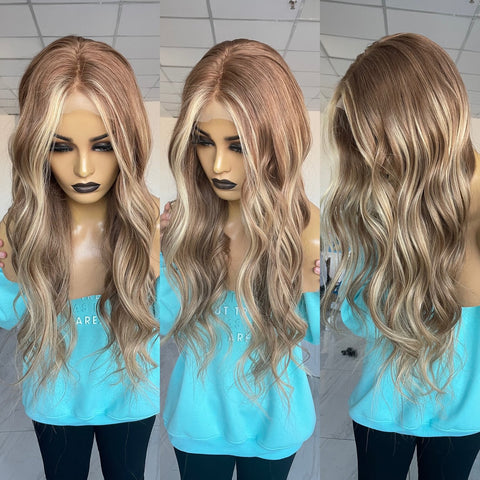 This balayage wig has natural pretty blonde highlight wig is a friendly to all skin complexions. Especially good for a vacation and street style.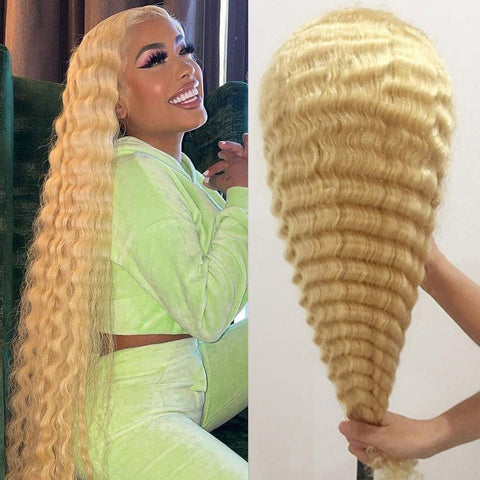 This blonde wig of human hair is a dream wig with gorgeous deep waves. The 13x6 big lace frontal allows you to style the hair with limitless possibilities.
Which style do you like best? For any further suggestions about blonde wigs, please feel free to drop a message to service@ubeautywig.com.